The Student Experience Project is committed to transforming the college student experience and creating equitable learning environments through innovative, evidence-based practices that increase degree attainment.
Research shows that when students experience a sense of belonging and support on campus and in the classroom, they're more likely to persist through academic challenges and earn their degrees.
By focusing on building community and a sense of belonging on campus and in the classroom, the SEP is building equitable learning environments where all students are supported to succeed.
The SEP will first launch with a focus on improving equity in student's experience in science, technology, engineering, and mathematics (STEM) disciplines. Significant data show that students in STEM fields face unique challenges to feeling a sense of belonging and staying on track academically. Once piloted among students in STEM disciplines, leaders will create replicable models that can be applied more broadly on campus, for students studying in all fields.
Together, the SEP is committed to testing, implementing, and scaling innovative practices that transform the college student experience into one where every student can access the support and resources they need to succeed.
The Champions: SEP Partner Institutions
Learn about our champions for change that are realizing our mission to redesign the student experience:
Colorado State University

Colorado State University is committed to educating for equity and building equity into everything we do. CSU is a land-grant university dedicated to access and excellence and democratic education for a democratic society.
"Through SEP, we seek to restructure the university for the benefit of today's students and the students of tomorrow."
Steven Dandaneau, Associate Provost, Colorado State University
---
CU Denver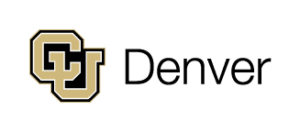 The University of Colorado Denver (CU Denver) is the only public, urban research university in the State of Colorado and has the most diverse student body in the CU System. As such we are committed to creating equitable learning environments, raising campus awareness about psychological experiences that matter for student success, and building institutional capacity to address these barriers. The SEP project has provided the campus with an opportunity to explore these matters through a project that directly examines the experiences of our students and formulates research-based solutions to improve the student experience on campus.
"Our participation in the SEP is one important way we honor our commitment to elevate student success and seek to create a more collaborative and inclusive campus culture."
Richard M. Allen, Associate Dean of Teaching, Learning, and Curriculum, College of Liberal Arts and Sciences, CU Denver
---
Portland State

As Oregon's only urban opportunity university, PSU empowers generations of Oregon students and their families. PSU educates more Oregonians than any other public university in the state. We educate more first-generation college students than any other university in the state. We educate more low-income students than any other university in the state. We educate more students of color than any other university in the state. PSU empowers students.
"We must ensure a campus climate where all students feel a sense of belonging and a commitment to their academic success."
Portland State University
---
UNC Charlotte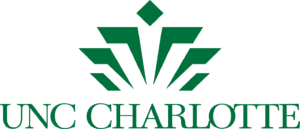 UNC Charlotte is North Carolina's urban research university. It leverages its location in the state's largest city to offer internationally competitive programs of research and creative activity, exemplary undergraduate, graduate and professional programs, and a focused set of community engagement initiatives. UNC Charlotte maintains a particular commitment to addressing the cultural, economic, educational, environmental, health, and social needs of the greater Charlotte region.
"Joining the SEP team is allowing me to bring my research to practice in helping to remove the equity gap for underserved students. With the collaboration across campus and institutions, we will be able to set more students up for success."
Lisa S. Walker, PhD.,Associate Dean for Graduation and Advising, UNC Charlotte
---
University of Toledo

The University of Toledo is a national, public research university where students obtain a world-class education and become part of a diverse community of leaders committed to improving the human condition. UToledo is built on a foundation of student-centeredness in which they are continuously trying to improve equity and success for all students, especially those from the most underserved backgrounds.
"Our work on the Student Experience Project at the University of Toledo is allowing us to foster communication on our campus about the need to focus on the psychosocial experiences of our students. This work aligns with our continuous improvement plans to promote equity and success."
–Denise Bartell, Associate Vice Provost for Student Success, University of Toledo
---
The University of New Mexico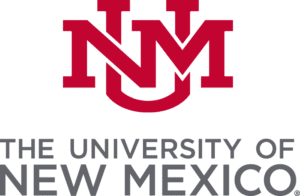 UNM is a Carnegie Very High Research institution and Hispanic Serving Institution located in the culturally diverse and geographically rich Southwest of the United States. The university is regularly recognized for its significant work as a socio-economic ladder, providing an undergraduate population that is made up of a majority of students of color, including high numbers of Latinx and Native American students, with opportunity and mobility.
The Raikes Foundation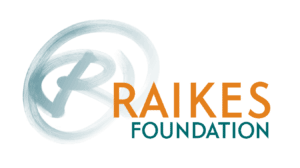 Our Mission: The Raikes Foundation invests in youth-serving institutions and systems to make them more effective in supporting and empowering all young people, especially those who have been most marginalized.
Our Role in the SEP: As a funder and convener of the SEP, Raikes Foundation has supported by bringing together diverse perspectives from educators, learning and development experts, young people, and their communities to inform meaningful change.
---
College Transition Collaborative

Our mission: CTC bridges research and practice to help colleges create learning environments that foster equitable student engagement and success. Our work helps schools understand how their students experience moments of transition or difficulty, and how psychologically attuned practices – messages, policies, behaviors, and programs – can convey to all students they are valued, respected, and can excel.
Our role in the SEP: CTC is leading the development of change recommendations for the SEP Project. Working with SEP college partners, CTC will identify the most impactful opportunities for change, support schools in developing change ideas, and synthesize the evidence about the SEP's impact on student outcomes.
---
Education Counsel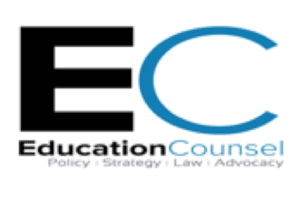 Our mission: EducationCounsel (EdCounsel) is a mission-driven education consulting firm that works with leading nonprofit organizations, foundations, and policymakers to help significantly improve education opportunity and outcomes. We do this by leveraging policy, strategy, law, and advocacy to help transform education systems, from early learning to K–12 to higher education. We work with partners at the federal, state, and local levels to advance evidence-based innovations and systems change, with a central focus on equity.
Our role in the SEP: Working with SEP partners and institutions, EdCounsel is leading SEP storytelling efforts, engaging with decision-makers, and developing the SEP policy agenda to create equitable learning environments and increase student completion in higher education.
---
PERTS

Our mission: Our education system rarely affords students — particularly students from underserved groups — with learning experiences that foster healthy social, emotional, and academic development. PERTS equips America's educators to create engaging and equitable learning experiences that enable all students to thrive. To do so, we empower educators to learn about the science of motivation; track and improve the motivational conditions in their educational contexts; and share best practices for fostering student success.
Our role in the SEP: PERTS will lead the development of a scalable measurement infrastructure and tools aligned to the SEP evidence based interventions. Working with SEP partners, PERTS will test and then disseminate tools that promote the adoption of evidence-based interventions and related research.
---
Shift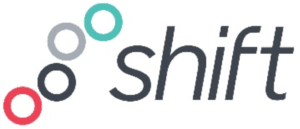 Our Mission: Shift is the collaborative improvement organization dedicated to accelerating and amplifying social change. We partner with a wide range of organizations with ambitious goals to improve lives, from increasing equity in education to making healthcare more patient-centered. Our advisors and team members have decades of experience in continuous improvement in networks as well as project management, coaching, facilitation, behavior change, and leadership development. We work with our partners to build alignment and momentum from the start, from clarifying ambitious aims to developing scalable, self-sustaining improvement networks.
Our role in the SEP: Shift leads the design of the SEP improvement network, building the structure for participating universities to use continuous improvement methods to test and adapt SEP interventions and research and learn from each other.
---
Coalition of Urban Serving Universities

Our Mission: The Coalition of Urban Serving Universities (USU) is a president‐led network of 39 public urban research universities working to drive transformational change throughout their institutions and the communities they serve. USU's work centers on two reinforcing pillars: initiatives working to advance student success through innovation and initiatives aiming to achieve community transformation through partnerships. By collaborating across universities with shared challenges and functions, USU institutions can pilot, refine, and share the most effective practices to accelerate innovation across higher education.
Our Role in the SEP: USU and APLU are working with SEP partner universities and our broader network to build leadership, support campus change, and drive adoption of evidence-based practices that create equitable learning environments and increase degree completion in higher education.
---
Association of Public and Land-Grant Universities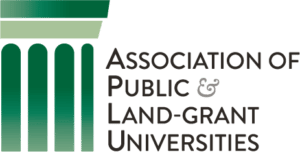 Our Mission: APLU is a research, policy, and advocacy organization dedicated to strengthening and advancing the work of public universities. APLU's agenda is built on the three pillars of increasing degree completion and academic success, advancing scientific research, and expanding engagement.
Our Role in the SEP: USU and APLU are working with SEP partner universities and our broader network to build leadership, support campus change, and drive adoption of evidence-based practices that create equitable learning environments and increase degree completion in higher education.
Cleveland State University
Indiana University – Purdue University Indianapolis
Rutgers University – Newark
University of North Texas
University of Texas at San Antonio
Wayne State University
West Virginia State University