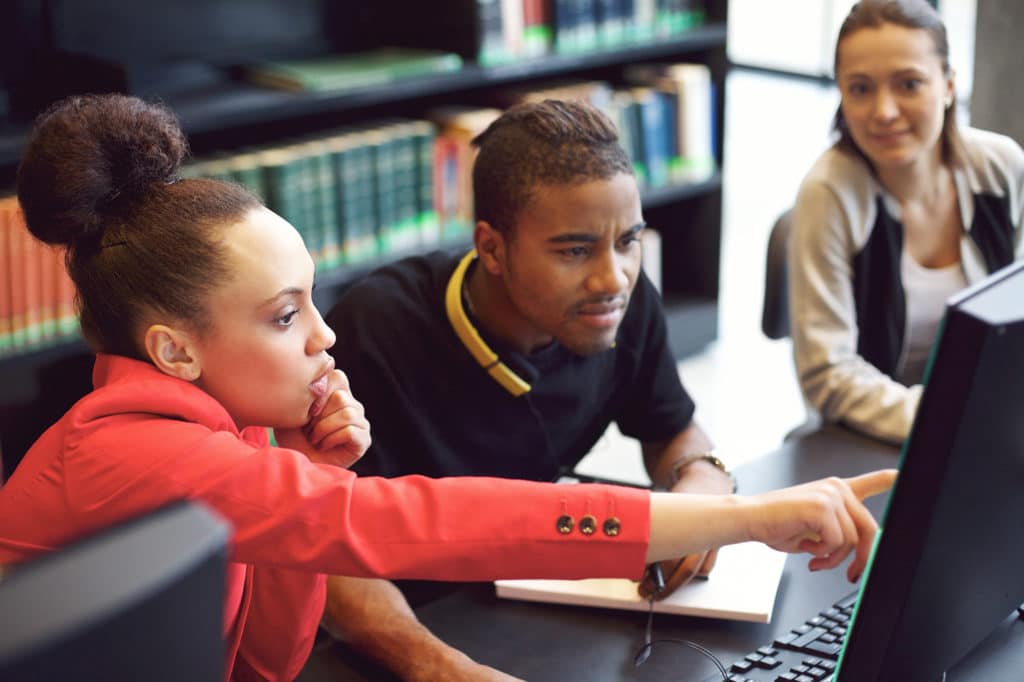 On November 11, 2019, a collaborative of university leaders, faculty, researchers, and national education organizations launched the Student Experience Project (SEP), aiming to help universities provide supportive and equitable learning environments to foster a sense of belonging on campus. Working with six public urban universities, the SEP will put into practice more than a decade of social psychology research demonstrating positive experiences of community, belonging, and support on campus and in the classroom can increase a student's likelihood of persevering through academic challenges toward graduation.
As institutions of higher education enroll more diverse student populations than ever before, national data on college student success reveals the urgent need to design campus environments to foster equitable learning and achievement. While institutions are testing, implementing, and scaling innovative practices, they know that student experience must be transformed to ensure every student has an equal opportunity to graduate. At four-year institutions, 56.4 percent of students graduate within six years. Another 11.4 percent transfer to another institution and graduate within six years. Completion rates remain significantly lower among students of color, students from low-income income households, and those who are the first in their family to attend college, who face barriers to entry into college.
"Every student deserves an equal opportunity to graduate. The six universities involved in the Student Experience Project are stepping up to advance a promising and bold new avenue for helping every student achieve a post-secondary degree," said Shari Garmise, Executive Director of the Coalition of Urban Serving Universities and Vice President for Urban Initiatives at the Association of Public and Land-grant Universities, which are jointly providing support for the initiative. Research shows that when students experience a sense of belonging and schools provide support in and out of the classroom, they're more likely to persist through academic challenges and earn their degrees. >We have emerging tools and the will to take action to change this."
The Raikes Foundation is supporting the SEP and helped bring six higher education organizations together to advance the initiative.
"All young people deserve an education that prepares them for success in their careers and beyond. However, in our education system, race, class, gender, and ability-status too often predict students' chances of earning a college degree. The Raikes Foundation is proud to support research-based efforts like the Student Experience Project to create a more equitable path forward for students, in this case, by working to foster a sense of belonging, community and support on college campuses," said Jeff Raikes, co-founder of the Raikes Foundation. "We're excited to see the innovative practices colleges and universities develop while working collaboratively to redesign the student experience."
The six participating universities, which were selected from a national competition, are:
Colorado State University
University of Colorado Denver
The University of New Mexico
University of North Carolina at Charlotte
University of Toledo
Portland State University
The institutions will collaborate on testing, implementing, and scaling innovative practices to transform the college student experience and support student success.
The SEP will first launch with a focus on improving equity in students experience in science, technology, engineering, and mathematics (STEM) disciplines. Significant data show that students in STEM fields face unique challenges to feeling a sense of belonging and staying on track academically. Once piloted among students in STEM disciplines, leaders will create replicable models that can be applied more broadly on campus, for students studying in all fields.
"As educators, we have a role to play in ensuring students feel connected and supported, which we know is a challenge in STEM fields," James Hook, Associate Dean of the Masseeh College of Engineering and Computer Science at Portland State University. "The SEP gives us an opportunity to learn from each other, become more effective educators, and train the next generation of academics to contribute to our field—starting with putting student experience at the center."
The SEP is a partnership between six national education organizations committed to tackling inequities in college education: