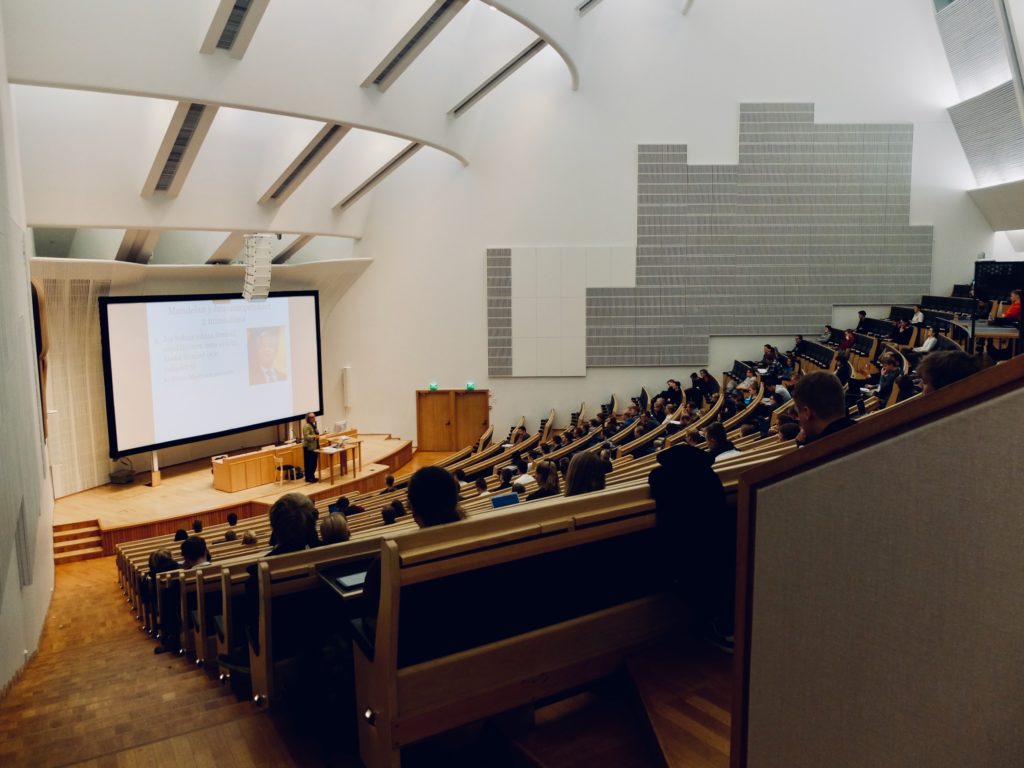 As the Fall 2021 term begins, the instructors that we work with in the Student Experience Project are expressing mixed feelings about the beginning of a new academic year. Many are excited to return to the classroom in person, ready to engage with students face-to-face after a year of predominantly virtual learning. Some are cautiously optimistic about the ability to safely maintain in-person learning over the term, while others have greater concerns about convening on campus as a new surge of coronavirus sweeps the nation amid inconsistent institutional policies regarding masking, social distancing, and vaccination. Nearly all instructors are concerned with how the lingering impacts of the last academic year, as well as COVID-19's continuing rapid spread, will impact their students' health, well-being, and learning this year. Concern is particularly high for students from socially marginalized and underserved groups (i.e. high financial stress students, students from structurally disadvantaged racial groups), who have been disproportionately impacted by COVID-19 and are already not always provided with the  resources and support they need to reach their full potential in higher education. 
Last year, as colleges across the nation navigated the various challenges of supporting students through the pandemic, social unrest, and economic upheaval, they also collectively expanded their approaches for supporting the needs of diverse student populations. In the process, higher education learned a lot about how to meet our students where they are at, and work with them to create learning environments that can promote belonging, growth, and equity even in difficult circumstances. In the SEP, we designed and iteratively tested a library of practical tools and resources, to support instructors in creating classrooms that are welcoming for all students and provide the tools and resources that they need to thrive. Since the Fall 2020 term, these resources have been field-tested by more than 100 instructors in the SEP network. In this blog post, we are sharing four resources for pre-term or early term actions instructors can take to create courses that promote equity in students' experiences and outcomes. 
Policy Review: Creating Student-Centered Course Policies: Course policies and practices that acknowledge and accommodate the lived experiences of diverse student populations can help close academic outcome gaps by helping to ensure that students' engagement and performance is not negatively impacted by lack of access to resources or support, even when life circumstances present obstacles to education. When policies are attuned to students' experiences and are written such that complying with them does not place an undue burden on students from particular identity groups, it helps to improve feelings of identity safety, promote student engagement, and increase social belonging, particularly among underrepresented or underserved student groups (McNair et. al., 2016; Murphy & Destin, 2016; McNair, Bensimon & Malcom-Piqueux, 2020). Developing student-centered course policies is likely to be one of the most effective things that instructors can do to drive more equitable academic outcomes in their courses. In this step-by-step guide, we provide suggestions and resources for reviewing current practices, and crafting or adapting course policies to more effectively promote equitable experiences and outcomes.
Establishing Expectations: A Growth Mindset Approach: When course expectations are conveyed in a way that communicates an institutional growth mindset about students' abilities, it bolsters student engagement, and improves student learning and academic outcomes (Rattan et al., 2018; Canning et al., 2019). Using a growth mindset approach for establishing course expectations can also decrease students' experiences of identity threat, and increase levels of trust among students who belong to groups that are targeted by negative stereotypes about their abilities (Murphy & Taylor, 2012). In this resource, we share our favorite approaches for communicating about academic standards and course expectations in a way that promotes student engagement, learning, and academic success.
Creating and Sharing a Belonging Story: When students understand that belonging concerns are normal and not a signal that they do not belong or that they lack academic potential, students are more likely to stay engaged, seek help when they need it, and persist through academic challenges (Murdock-Perriera et al., 2019; Murphy et. al., 2020). Hearing and reflecting on other peoples belonging stories can change students' interpretations of challenges, and help them to persist through academic difficulties. Research with matriculating students finds that these stories are particularly impactful for reducing academic outcome gaps between racially minoritized and white students (Walton & Cohen, 2007; 2011), women and men in male-dominated engineering programs (Walton, et al., 2015) and first- and continuing-generation students (Murphy et al., 2020; Yeager et al, 2016). Here, we provide instructors with guidance on developing and adapting this approach at the classroom level – either by sharing the belonging stories of past students, or by sharing their own. 
Encouraging Connections in the Classroom: Students who feel connected to others in their learning community are more likely than those who do not to have better social and academic experiences during college, including higher emotional wellbeing, and better health (Jose et al., 2012; Walton et al., 2012; Yoon et al., 2012). Positive relationships between students and instructors, in particular, can boost self-efficacy, and promote greater engagement, academic achievement, and persistence among students (Vogt, 2008; Micari & Pazos, 2012; Christe, 2013). In this resource, we share some tips for ways that instructors can facilitate connections among students, and between students and the instructional team, ​​focusing specifically on how to help overcome the intimidation factor that often inhibits students – especially first generation students and students from structurally disadvantaged backgrounds – from approaching and engaging with instructors and other members of the instructional team.
The resources shared here were developed as part of the SEP Practices Library, a collection of evidence-based resource guides outlining practical approaches that instructors can use in their courses to promote engagement, increase equity in students' experiences of their learning environments, and support academic success. While these resources can be used by individual instructors, early evidence from the Student Experience Project indicates that the change ideas are most effective when used collectively by groups of instructors in a community of practice. The SEP is currently developing a series of toolkits designed to support institutions in implementing change recommendations on a large scale. The first toolkit in the series, which focuses on course preparation and the first day of class, is scheduled to be released November 2021. If you are an administrator who is interested in access to our toolkits, please sign up here for the SEP Newsletter to be notified as resources become available. 
Author: 
References: 
Canning, E.A., Muenks, K., Green, D.J., & Murphy, M.C. (2019). STEM faculty who believe ability is fixed have larger racial achievement gaps and inspire less student motivation in their classes. Science Advances, 5(2).
Christe, Barbara (2013). The importance of faculty-student connections in STEM disciplines: A literature review. Journal of STEM Education 14(3).
McNair, T. B., Albertine, S. L., Cooper, M. A., McDonald, N. L., & Major, T. (2016). Becoming a student-ready college: A new culture of leadership for student success.
McNair, T.B., Bensimon, E.M., & Malcom‐Piqueux, L. (2020). From Equity Talk to Equity Walk: Expanding Practitioner Knowledge for Racial Justice in Higher Education.
Micari, M., & Pazos, P. (2012). Connecting to the professor: Impact of the stu-dent–faculty relationship in a highly challenging course. College Teaching, 60(2), 41-47.
Murdock-Perriera, L. A., Boucher, K. L., Carter, E. R., & Murphy, M. C. (2019). Places of belonging: Person- and place-focused interventions to support belonging in college. Higher Education: Handbook of Theory and Research.
Murphy, M.C. & Destin, M. (2016). Promoting Inclusion and Identity Safety to Support College Success. Report prepared for The Century Foundation College Completion Series.
Murphy, M.C., Gopalan, M., Carter, E.R., Emerson, K.T.U., Bottoms, B.L., & Walton, G.M. (2020). A customized belonging intervention improves retention of socially disadvantaged students at a broad-access university. Science Advances, 6(29).
Murphy, M. C., & Taylor, V. J. (2012). The role of situational cues in signaling and maintaining stereotype threat. In M. Inzlicht & T. Schmader (Eds.), Stereotype threat: Theory, process, and application (p. 17–33). Oxford University Press.
Rattan, A., Savani, K., Komarraju, M., Morrison, M. M., Boggs, C., & Ambady, N. (2018). Meta-lay theories of scientific potential drive underrepresented students' sense of belonging to science, technology, engineering, and mathematics (STEM). Journal of Personality and Social Psychology, 115(1), 54–75.
Vogt, C.M. (2008), Faculty as a critical juncture in student retention and performance in engineering programs. Journal of Engineering Education, 97: 27-36.
Walton, G. M., & Cohen, G. (2007).  A question of belonging: Race, social fit, and achievement. Journal of Personality and Social Psychology, 92, 82-96.
Walton, G. M., & Cohen, G. L. (2011). A brief social-belonging intervention improves academic and health outcomes of minority students. Science, 331, 1447-1452. 
Walton G.M., Cohen G.L., Cwir D., Spencer S.J. (2012).  Mere belonging: The power of social connections. Journal of Personality & Social Psychology, 102(3):513-532.
Walton, G. M., Logel, C., Peach, J., Spencer, S, & Zanna, M. P. (2015). Two brief interventions to mitigate a "chilly" climate transform women's experience, relationships, and achievement in engineering. Journal of Educational Psychology, 107, 468-485.
Yeager, D. S., Walton, G. M., Brady, S. T., Akcinar, E. N., Paunesku, D., Keane, L., Kamentz, D., Ritter, G., Duckworth, A. L., Urstein, R., Gomez, E. M., Markus, H. R., Cohen, G. L., & Dweck, C. S. (2016). Teaching a lay theory before college narrows achievement gaps at scale. Proceedings of the National Academy of Sciences, 113. 
Yoon, E., Hacker, J., Hewitt, A., Abrams, M., & Cleary, S. (2012). Social connectedness, discrimination, and social status as mediators of acculturation/enculturation and well-being. Journal of Counseling Psychology, 59(1), 86–96.