Colorado State University

Colorado State University is committed to educating for equity and building equity into everything we do. CSU is a land-grant university dedicated to access and excellence and democratic education for a democratic society.
"Through SEP, we seek to restructure the university for the benefit of today's students and the students of tomorrow."
Steven Dandaneau, Associate Provost, Colorado State University
---
CU Denver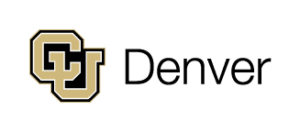 The University of Colorado Denver (CU Denver) is the only public, urban research university in the State of Colorado and has the most diverse student body in the CU System. As such we are committed to creating equitable learning environments, raising campus awareness about psychological experiences that matter for student success, and building institutional capacity to address these barriers. The SEP project has provided the campus with an opportunity to explore these matters through a project that directly examines the experiences of our students and formulates research-based solutions to improve the student experience on campus.
"The SEP's emphasis on the importance of students' psychological experiences in STEM courses is already having a positive impact."
Michael Ferrara, Director of STEM Education Initiatives, College of Liberal Arts and Sciences, CU Denver
---
Portland State

As Oregon's only urban opportunity university, PSU empowers generations of Oregon students and their families. PSU educates more Oregonians than any other public university in the state. We educate more first-generation college students than any other university in the state. We educate more low-income students than any other university in the state. We educate more students of color than any other university in the state. PSU empowers students.
"We must ensure a campus climate where all students feel a sense of belonging and a commitment to their academic success."
Portland State University
---
UNC Charlotte

UNC Charlotte is North Carolina's urban research university. It leverages its location in the state's largest city to offer internationally competitive programs of research and creative activity, exemplary undergraduate, graduate and professional programs, and a focused set of community engagement initiatives. UNC Charlotte maintains a particular commitment to addressing the cultural, economic, educational, environmental, health, and social needs of the greater Charlotte region.
"Joining the SEP team is allowing me to bring my research to practice in helping to remove the equity gap for underserved students. With the collaboration across campus and institutions, we will be able to set more students up for success."
Lisa S. Walker, PhD.,Associate Dean for Graduation and Advising, UNC Charlotte
---
University of Toledo

The University of Toledo is a national, public research university where students obtain a world-class education and become part of a diverse community of leaders committed to improving the human condition. UToledo is built on a foundation of student-centeredness in which they are continuously trying to improve equity and success for all students, especially those from the most underserved backgrounds.
"Our work on the Student Experience Project at the University of Toledo is allowing us to foster communication on our campus about the need to focus on the psychosocial experiences of our students. This work aligns with our continuous improvement plans to promote equity and success."
–Denise Bartell, Associate Vice Provost for Student Success, University of Toledo
---
The University of New Mexico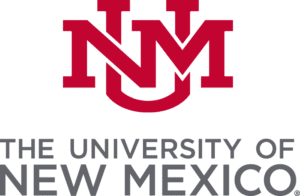 UNM is a Carnegie Very High Research institution and Hispanic Serving Institution located in the culturally diverse and geographically rich Southwest of the United States. The university is regularly recognized for its significant work as a socio-economic ladder, providing an undergraduate population that is made up of a majority of students of color, including high numbers of Latinx and Native American students, with opportunity and mobility.